PROF. DR. RALF IMHOF
Of Counsel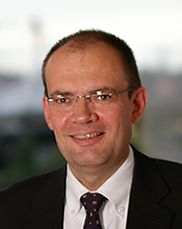 Training as a bank clerk with Deutsche Bank. Law studies in Bonn and Munich, German Attorney-at-Law from 1996 to 2004. At SNB since 1999, since 2004 as Of Counsel. Professor for business private law at the Brunswick European Law School – Ostfalia University – with a focus on the law of information and communication technology.
A focal area of the activities of Prof. Imhof is the structuring and negotiation of contracts in the field of technology law, in particular as far as IT law and the maintenance of machines and plants is concerned. Within the framework of his expert knowledge in company law, Prof. Imhof is regularly lecturing at seminars targeting managing directors of mid-sized and large private limited companies.
---
SECRETARIAT: Frau Fiegen
Telephone +49 (0)40 - 36 97 96-32 / Telefax +49 (0)40 - 36 20 88 / Email r.imhof@snb-law.de
ADDRESS: Chilehaus / Entrance C / Burchardstraße 13 / 20095 Hamburg

---
ADVISORY FIELDS: Corporate, Data Privacy Law, Commercial and Civil Law, IP, IT

---
FOCAL ACTIVITIES: Information and communication technology law, copyright law, company law (seminars), contract drafting, IT law with a focus on software agreements and data privacy, technology law with a focus in the field of maintenance.

2017
Kommentierte Vertragsmuster zu Provider- und Softwareverträgen in Beck'sches Formularbuch IT-Recht, Hrsg. Wolfgang Weitnauer und Tilmann Mueller-Stoefen, 4. Auflage, München 2017
2016
Bisges (Hrsg), Handbuch Urheberrecht, Berlin 2016, dort Behandlung der Kapitel Urhebervertragsrecht, Vergütung und Open Content sowie Softwareurheberrecht und technische Schutzmaßnahmen.
2014
Abschnitt "E-Commerce" in Hamburger Handbuch des Exportrechts, Hrsg. Paschke / Graf / Olbrisch, 2. Auflage, München 2014

German (mother tongue), English, Spanish
DGRI – Deutsche Gesellschaft für Recht und Informatik e.V.