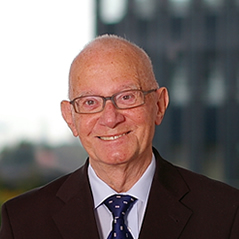 DR. H.C. PETER SCHULZ
CO-FOUNDER OF THE LAW-FIRM

Law studies at the University of Hamburg. German Attorney-at-Law since 1959. Founded the law firm with Dr. Alfred Phillipp in 1960.
Expertise
In 1966 he retired temporarily from his active work for the firm because he was elected to the Senate of the Free and Hanseatic City of Hamburg. He was Senator of Justice from 1966 to 1970, Second Mayor and Senator for Education from 1970 to 1971 and First Mayor and President of the Senate (Minister President) from 1971 to 1974. After he retired from the Senate, he returned to the law firm. From 1978 to 1986 he was President of the Hamburger Bürgerschaft (regional parliament) in addition to his activities as a lawyer.
From 1990 to 1999 he also worked as a lawyer in Rostock.
Peter Schulz was Honorary Consul of the Kingdom of Norway in Rostock for the territory of Mecklenburg-Vorpommern from 1991 to 1999 and President of the Lawyers Court Mecklenburg-Vorpommern from 1997 to 1999. The Faculty of Philosophy of the University of Rostock awarded him an honorary doctorate. Peter Schulz was engaged on an honorary basis in the "Freitagsgesellschaft", the Helmut and Loki Schmidt Foundation and the Albert Schulz Foundation (Rostock).
He died on 17 May 2013.