Insolvency Law
We have a high level of expertise and many years of experience in the field of insolvency law. We support creditors with their defence against claims based on contesting insolvency and the enforcement of rights of segregation and separation. At the same time, we support insolvency administrators with pursuing claims in the context of insolvency proceedings, in particular in the context of contesting insolvency.
In addition, we assist companies, self-employed persons as well as individuals in applying for the opening of insolvency proceedings.
For companies and self-employed persons, we offer advice if their business is in financial difficulties. It is often necessary for managing directors and partners to avoid liability in insolvency. This requires a timely analysis with legal advice, which we are happy to provide for you.
Insolvency Law for Creditors
We have been assigned by a large number of institutional creditors, such as banks and insurance companies, as well as by companies to assist them in defending themselves against claims based on contesting insolvency. In this context, it is of great benefit that we are also experienced in representing insolvency administrators and therefore knowing both sides of such litigation well. As experience has shown, it is worthwhile to resolutely oppose the insolvency administrator's request for legal aid as early as within the application stage.
For creditors we take over the filing of claims to the insolvency table as well as the determination of the table in case the insolvency administrator objects to the filing.
There are often difficulties with the insolvency administrator when exercising rights of segregation and the release of assets for which a right of separation exists in favour of the creditor. When segregating, the insolvency administrator repeatedly fails taking into account the statutory compensation for usage. In all these cases, we support creditors in enforcing their rights.
Typically, suppliers are affected in insolvency. This already starts in the preliminary insolvency proceedings, where the questions of the continuation of the delivery and its payment are at stake. Due to recent judicature of the Federal Supreme Court, suppliers are now better armed against claims based on contesting insolcency.
Insolvency Law for Insolvency Administrators
For insolvency administrators we offer litigation in the context of insolvency proceedings. This primarily involves claims based on contesting insolvency. In addition, we assist with enforcing typical claims against managing directors and shareholders. For us, enforcing these claims also includes determining the underlying facts from the insolvency debtor's documents.
In addition, we assist insolvency administrators in defending themselves against liability claims under section 60 InsO (Insolvency Act).
Filing for Insolvency
The filing of an insolvency petition now offers many possibilities to restructure and continue a company. In self-administration, this can also be done without a real insolvency administrator.
If an insolvency application is necessary, it is crucial that it is filed on time. If the debtor has become unable to pay its debts when they fall due, the application must be filed immediately, however, no later than within three weeks. In the case of over-indebtedness, this can be done within six weeks. If the application is filed too late, managing directors are facing considerable liability risks and also criminal consequences.
All legal requirements should also be met.
We will gladly take over the necessary examination for you.
Contact us to avoid criminal and civil law risks in good time!
Insolvency Law for Companies and Self-Employed Persons
In an entrepreneurial crisis, we can advise you on restructuring under company law as well as labour law. The latter concerns in particular dismissals for operational reasons and actions for protection against dismissal, but also the negotiation and drafting of winding-up and termination agreements.
For managing directors and shareholders we offer advice on avoiding liability risks. If, in the course of insolvency proceedings, the insolvency administrator brings an action against the managing director or shareholder, we will be happy to defend you against such claims.
Furthermore, we support companies that have got into financial difficulties in checking whether an insolvency application is already necessary and, if so, file the application.
Private individuals can also turn to us if they need help with filing for insolvency proceedings.
Team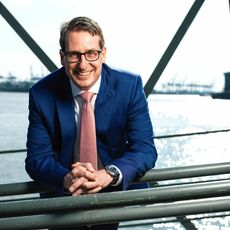 NILS BRÄUNINGER, LL. MM. (Kapstadt)
Hamburg
German Attorney-at-Law, Partner
Specialist Lawyer for Banking and Capital Market Law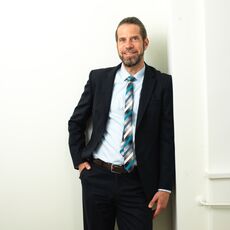 DR. MARK-ALEXANDER HUTH
Hamburg
German Attorney-at-Law, Partner
Specialist Lawyer for Commercial and Company Law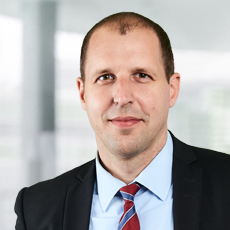 BASTIAN SIEMSGLÜSS, LL.M. (London)
Hamburg
German Attorney-at-Law, Senior Associate
Specialist Lawyer for Banking and Capital Market Law