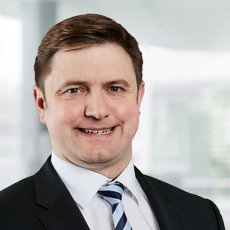 MARTIN STANGL
GERMAN ATTORNEY-AT-LAW, PARTNER
Martin Stangl has been working as a German Attorney-at-Law in the SNB Energy Team since 2008 and is in particular in charge of renewable energies.
Vcard
Expertise
His field of activity includes the judicial and extrajudicial representation and counselling of distribution network operators on issues resulting from the Renewable Energies Act (EEG).
This includes, more particularly, the connection of EEG plants in accordance with the applicable statutory prerequisites in a general economic and technical respect, the remuneration of the fed-in power in accordance with the respective support provisions of EEG and the reclaim of overpaid support remunerations. Further fields of activities are the avoidance of damage claims and the support of distribution network operators in their further position within the nationwide compensation mechanism. The mandates outside the EEG include, amongst others, the collection of outstanding grid remunerations and disputes in accordance with the NAV (regulation about the general conditions for grid connection and its use for power supply in low voltage).
Assistance/Location
MRS. KOTH

Telephone +49 (0)40 - 36 97 96-40 / Telefax+49 (0)40 - 36 20 88
Email m.stangl@snb-law.de
Chilehaus / Eingang C / Burchardstraße 13 / 20095 Hamburg
Publications
2020 Kommentierung §§ 19 - 21c, Anlage 1 in: Baumann/Gabler/Günther, EEG, 1. Auflage, Baden-Baden 2020
Skills
ENERGY
EEG, NAV, EnWG, Energy Law