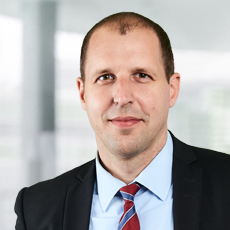 BASTIAN SIEMSGLÜSS, LL.M. (London)
GERMAN ATTORNEY-AT-LAW, SENIOR ASSOCIATE
Specialist Lawyer for Banking and Capital Market
Law Studied law at the University of Hamburg from 1998 to 2004 / Supplementary course of studies in commercial law at the University of Hamburg 2004/2005 / Master of Laws, Banking and Finance (London) 2005/2006 / Legal Clerkship in Hamburg and Berlin 12/2006 to 01/2009 / With SNB since 2010 Specialist in banking and capital markets law since 2012
Vcard
Expertise
Mr. Siemsglüss works for credit institutions, financial service providers and companies in all areas of banking and capital market law. In addition, Mr. Siemsglüss advises our clients in all questions of employment law.
He accompanies credit institutions in judicial mass proceedings concerning closed participations, structured bonds and revocation of loan agreements. Furthermore, he represents banks and financial service providers in failed real estate investments, in the area of the settlement of loan commitments and in all questions of payment transaction law.
Assistance/Location
MRS. REGNER

Telephone +49 (0)40 - 36 97 96-43 / Telefax +49 (0)40 - 36 20 88
Email b.siemsgluess@snb-law.de
Chilehaus / Eingang C / Burchardstraße 13 / 20095 Hamburg
Memberships
Arbeitsgemeinschaft Bank- und Kapitalmarktrecht im DAV
Hamburgischer Anwaltsverein e.V.
Skills
BANKING
Banking and capital market law, payment transactions, litigation, credit law