AXEL NEELMEIER
German Attorney-at-Law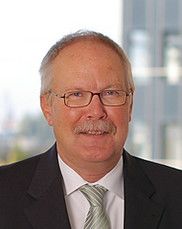 Axel Neelmeier studied law and psychology at the University of Hamburg. From 1981 to 2016 he was partner at SNB.
Axel Neelmeier as an attorney-at-law focused on advice to and representation of enterprises in all matters related to trade and corporate law. This included advice on domestic and international M&A transactions. This service concentrated on China because of advising on many investments from and into the People´s Republic of China and because of establishing, supervising and supporting of SNB´s own office in Shanghai.
Since many years Axel Neelmeier has been concerned with arbitration proceedings – especially with reference to China. He was a founding member of and from 2007 until 2012 the managing director of CEAC – Chinese European Arbitration Centre, Hamburg.
Nowadays Axel Neelmeier is exclusively working on arbitration matters. He has extensive practical experience as arbitrator, presiding arbitrator and counsel at various arbitral institutions, i.a.:
CIETAC – China International Economic and Trade Arbitration Commission, Beijing
SHIAC – Shanghai International Arbitration Center, Shanghai
CEAC – Chinese European Arbitration Centre, Hamburg
DIS – Deutsche Institution für Schiedsgerichtsbarkeit, Cologne
Arbitration Court of the Hamburg Chamber of Commerce
Hamburg Friendly Arbitrage
He often has been publishing on China related arbitration issues and he is a regular speaker at related conferences. Axel Neelmeier is known as one of the few German experts on CIETAC and SHIAC arbitrations.
You can find a brief introduction to the drafting of arbitration clauses here.
Axel Neelmeier is member of the Hamburg Arbitration Circle, Member of the Advisory Board of the Beijing - Hamburg Conciliation Centre, Hamburg and is an honorary judge at the Hamburg Lawyers´ Professional Court.
CV (CURRICULUM VITAE)

File format: PDF
Document format: DIN A4
Scope: 3 Pages
File size: 270 KB
---
SECRETARIAT: Frau Rogge
Telephone +49 (0)40 - 36 97 96-41 / Telefax +49 (0)40 - 36 20 88 / Email a.neelmeier@snb-law.de
ADDRESS: Chilehaus / Entrance C / Burchardstraße 13 / 20095 Hamburg

---
ADVISORY FIELDS: Corporate, China Desk, Company Law/M&A, Commercial and Civil Law, Arbitration

---
FOCAL ACTIVITIES: International arbitration procedures, in particular in a German-Chinese context, arbitration law

2016
"Länderbericht Volksrepublik China" in "Münchener Kommentar zur Insolvenzordnung", Verlag C.H. Beck, 3. Auflage 2016

2015
Urteilsanmerkung zur Verlautbarung des Chinese Supreme People´s Court vom 15.07.2015 in SchiedsVZ 2015, 250 ff.

2014
"Schiedsgerichte in Asien - insbesondere China" in "Hamburger Handbuch des Exportrechts", C.H.Beck Verlag 2. Auflage, 2014

2013
"CIETAC versus CIETAC" in Deutsch-Chinesische Wirtschaftsvereinigung e.V. Jahrbuch 2012-2013, S. 105 ff.

2012
"Rechte durchsetzen – CIETAC-Schiedsverfahren gewinnen an Bedeutung", in China Contact 5/2012 Seite 27
"CIETAC Arbitration Rules 2012 – Another Move Forward", SchiedsVZ 2012, 134 ff.
2009
"CIETAC Arbitration Compared to Other 2009: "Asian Institutions" in "Chinese Arbitration – A Selection of Pitfalls", published by Maklu Antwerpen

2007
"Verbürgung der Gegenseitigkeit zwischen Deutschland und China?" in SchiedsVZ 2007, 100 ff.

2006
"Streitbeilegung in der Volksrepublik China" in Ranft/Schewe, Chinesisches Wirtschaftsrecht, NOMOS Verlag 2006

2005
"Ausländer als Geschäftsführer einer GmbH" in GmbHR 2005, 1409 ff.,
German (mother tongue), English
Deutsch-Chinesische Juristenvereinigung e.V.
CELA – Chinese European Legal Association e.V.
DIS - Deutsche Institution für Schiedsgerichtsbarkeit
Hamburg Arbitration Circle e.V.
Chinesisch-Deutsche Gesellschaft Hamburg e. V. (President)
Förderkreis Deutsch-Chinesischer Schüleraustausch e.V. (Chairman fof the Board)
CSH – Chinesische Schule Hamburg (Chairman of the Advisory Board)