NORBERT WENDT
German Attorney-at-Law, Specialist Lawyer for Building and Architect Law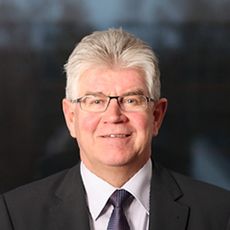 Studies of business administration at the University of Rostock and law at the Humboldt University in Berlin. Specialist lawyer for building and architects law.

Norbert Wendt heads the Construction and Real Estate practice. He advises companies on national and international real estate transactions and in the preparation and execution of building projects of all sizes.

Norbert Wendt represents architects and engineers in co-operation with renowned third-party liability insurance companies on a judicial and extrajudicial level.

Norbert Wendt takes over activities as official receiver of private and commercial real property.
Norbert Wendt has been appointed by the German Lawyers Society as a conciliator and arbitrator in accordance with SOBau (German Conciliation and Arbitration Code for Building Disputes).
---
SECRETARIAT: Frau Banhagel / Telephone +49 (0)381 - 45 48 6-15 / Telefax +49 (0)381 - 45 48 6-14 / Email n.wendt@snb-hro.de
---
ADVISORY FIELDS: Construction and Real Estate

---
FOCAL ACTIVITIES: Real property law, private and public building law, public procurement law, architects law, tenancy law, compulsory administrations

German (mother tongue), English
Arbeitsgemeinschaft für Bau- und Immobilienrecht
Vorstandsmitglied der Deutsch-Italienischen Gesellschaft Mecklenburg-Vorpommern